ORDERING TROUBLE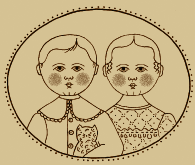 SAMPLES:
(1) I am trying to buy an item, but it says there is an error
(2) Can't find the Check Out
(3) I can't log in to place my order
(4) I put things in my cart but they are not there, the cart is empty
(5) Can't make the Check Out work

The internet is a continuous battle and what has become obvious over the 20 years I have had this website is that often a browser (Safari, Google Chrome, Firefox, etc.) will cause things to act differently from one computer to another based on many factors - all of which are out of my control. When someone reports to me (usually by email) that they are having a problem, I immediately check it out. Sometimes it is an error I created (by typing in a bad link - number 1 above) and if so, easy to fix. But more often it is another issue that when I try to replicate it, I cannot - it works fine for me. This is said so you will know I check out each and every problem. Of course, the big fear is that some people will just go away and I will never know. And worse, lose their business.
It has been a struggle to stay in business, so I really and truly want your business. If you took the time to click here, we can make this happen and it will be easy.
WHAT TO DO:

Email me: Click here to send an email or you can copy the email address below into the address line of an email.
gailwilsondesigns@gmail.com

Let me know about the problem and let me know what you want to order. I will then use your email as your order and then send you a link to a secure page where you can then enter your personal information and enter your payment information as well. Or, in your email with the items you want to order, you can specify to send you a Paypal invoice and I will take it from there. You may also call during business hours 9-5 (Eastern Time in NH) weekdays 603-835-6551.
You may also try the link below which will take you to the secure link with the https showing. For some reason, once people reach this link, they are then able to go to other pages and add items to their cart. But at least this will allow you to enter your secure information and then if you wish, you can then email me the items you want to order.

http://www.gailwilsondesigns.com/aux_pages/creditcardinfo.html
ANSWERS TO THE ABOVE COMMON PROBLEMS:
(1)You can still order something with a bad link - just let me know in the NOTES box on your Check Out form of any items you wanted that seem to be affected and I will add to your order (and fix the link).
(2) The Check Out is the topmost item in the Menu which appears to the left of each section of my website.
(3) If you are having trouble with login (even if you have been successful before), use the Express Check Out on the right which will not require a username or password.
(4) and (5) are problems I am working on but are probably not solvable by me and the one person I use for computer help and are the reason for this new page. I ask you please to email me when you encounter any problem.